Winners at the HM Awards 2021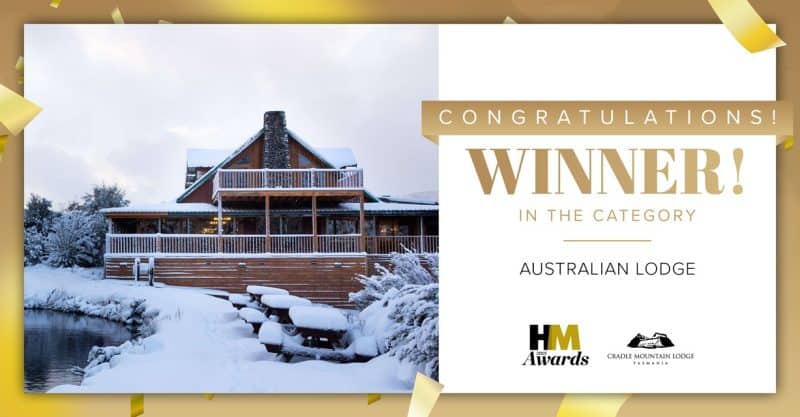 An iconic Tasmanian accommodation property has beaten a strong field to take out a prestigious national award.
Cradle Mountain Lodge was crowned Australian Lodge of the year at the 2021 HM Awards for Hotel and Accommodation Excellence – the leading industry awards in Australia, New Zealand and the South Pacific which receives over 2,000 nominations each year.
Head of Hotels, Marianne Ossovani said the award win capped off a busy period for the lodge which is undergoing a significant upgrade.
"Cradle Mountain is a special location that connects guests with both the adventure and tranquillity of nature. We understand the significance of the lodge and its history and know that it belongs just as much to the state of Tasmania and to the guests who come back year and year again.
"Since we've began the upgrades, the feedback we have received from Tasmanian visitors holidaying at home has been very heartening.
"We're delighted to win this award and we can't wait to show off the new-look lodge as we welcome more visitors from far and wide.
A special congratulations to our brilliant team and thank you to our valued guests for your loyalty and support.