Spring On Cradle Mountain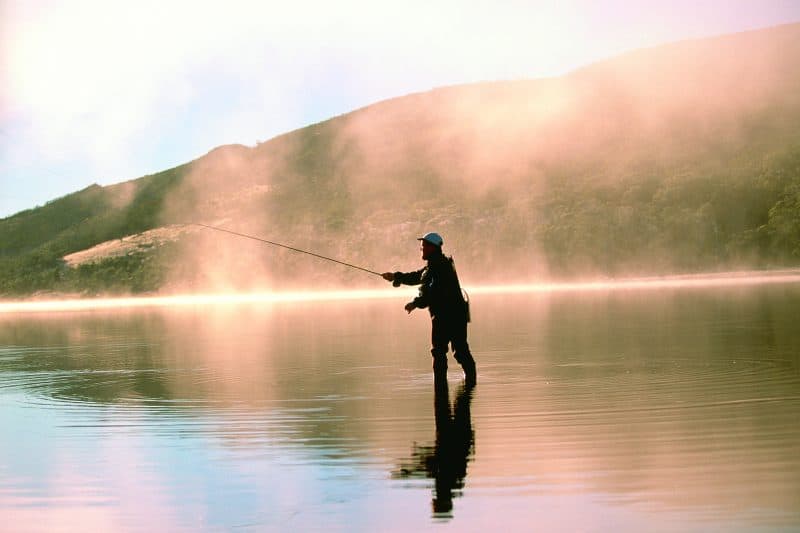 Here on Cradle Mountain, Spring has well and truly sprung. The sights, sounds, and smells of the season are revealing themselves everywhere across the alpine region delivering a stunning sensory experience quite unlike anywhere else in the world.
Pops of colour from unfurling wildflowers, the fragrant budburst of native blossoms, the lazy drone of bees, and the profusion of new life from our native bird and wildlife—visitors to Cradle Mountain Lodge can witness the abundance of the season firsthand as we transition from a winter wonderland to a springtime celebration.
Spring is in the air at Cradle Mountain Lodge
When you're 1,545 metres above sea level in one of the last true wilderness regions on Earth, you can expect dramatic landscapes, dramatic vistas, and dramatic seasonal changes. At Cradle Mountain Lodge, we're shrugging off our winter coats and inviting our guests to do the same as we throw open spring's doors to everything our remarkable region has to offer from our clean alpine air to our stunning natural assets.
Cradle Mountain's springtime wildflowers and wildlife
Visitors to Cradle Mountain from spring right through to summer can expect to see brilliant displays of wildflowers including waratahs, boronia, orchids, banksias, hakeas, and flowering snow gums and leatherwoods.
Our diverse habitat of grasslands, ancient rainforest, and alpine lakes is home to many native Tasmanian species. September through to the end of November is alive with young Tasmanian devils and spotted quoll in their natural environment, platypus are playful and active for longer as they enter their mating season, and echidnas are out and about enjoying the crisp early mornings or taking a late afternoon stroll. For more information about the Cradle Mountain's year-round beauty, check out our handy Bio-Calendar for 'what's on in nature' at any time of year.
The best way to immerse yourself in the natural wonders of the season is to literally put a spring in your step. Cradle Mountain-Lake St Clair National Park is a bushwalker's paradise, and we can recommend trails to suit every age, pace, and ability. Here's our top tips for exploring Cradle Mountain by foot, where you're guaranteed to make the most of your wilderness walks, especially with warmer days and longer nights.
Seasonal luxury in Tasmania's alpine wilderness
Spring is a time of rebirth and renewal. At Cradle Mountain Lodge we understand it's not just the great outdoors that evokes feelings of rejuvenation; it's the little extra touches of luxury and hospitality we're famous for that will complete your stay and have you feeling completely reinvigorated on departure.
Our boutique accommodation is private, spacious, and peaceful, with views to the surrounding forests and lake bearing witness to the transformative beauty of spring. The Lodge's five star cabins offer an ambient retreat after a day's exploration, and are the perfect place to truly unwind and take in your breathtaking surrounds, before enjoying a dining experience that resembles the best of Tasmania on a plate!
The Highland Restaurant, with it's 'paddock to plate' concept showcases some of Tasmania's greatest raw ingredients, sourced from local suppliers. The arrival of spring allows our chefs to tap into the finest seasonal produce and craft a menu around quality ingredients handpicked for their freshness and flavour. The Chef's Tasting Menu is a popular culinary highlight, offering a 'Taste of Tassie' over seven delicious courses.
Spring clean your mind, body and soul at Cradle Mountain Lodge
After the dormancy of winter, many guests are inspired to kickstart the season with the same mindset of renewal and growth – a spring clean for mind, body and soul!
Our Waldheim Alpine Spa is the ideal way to tap into the healing power of nature offering a luxurious sanctuary that blends seamlessly with the environment. Here guests can relax, rejuvenate, and reconnect with the environment and themselves through a range of holistic spa treatments, massage, and therapeutic services tailored to their unique requirements.
If you enjoy living life in full bloom, Cradle Mountain Lodge is the perfect place to experience a Tasmanian spring in all her glory.
Adventure. Discover. Explore. Relax. Unwind. Indulge.