Cradle Mountain – A Winter Wonderland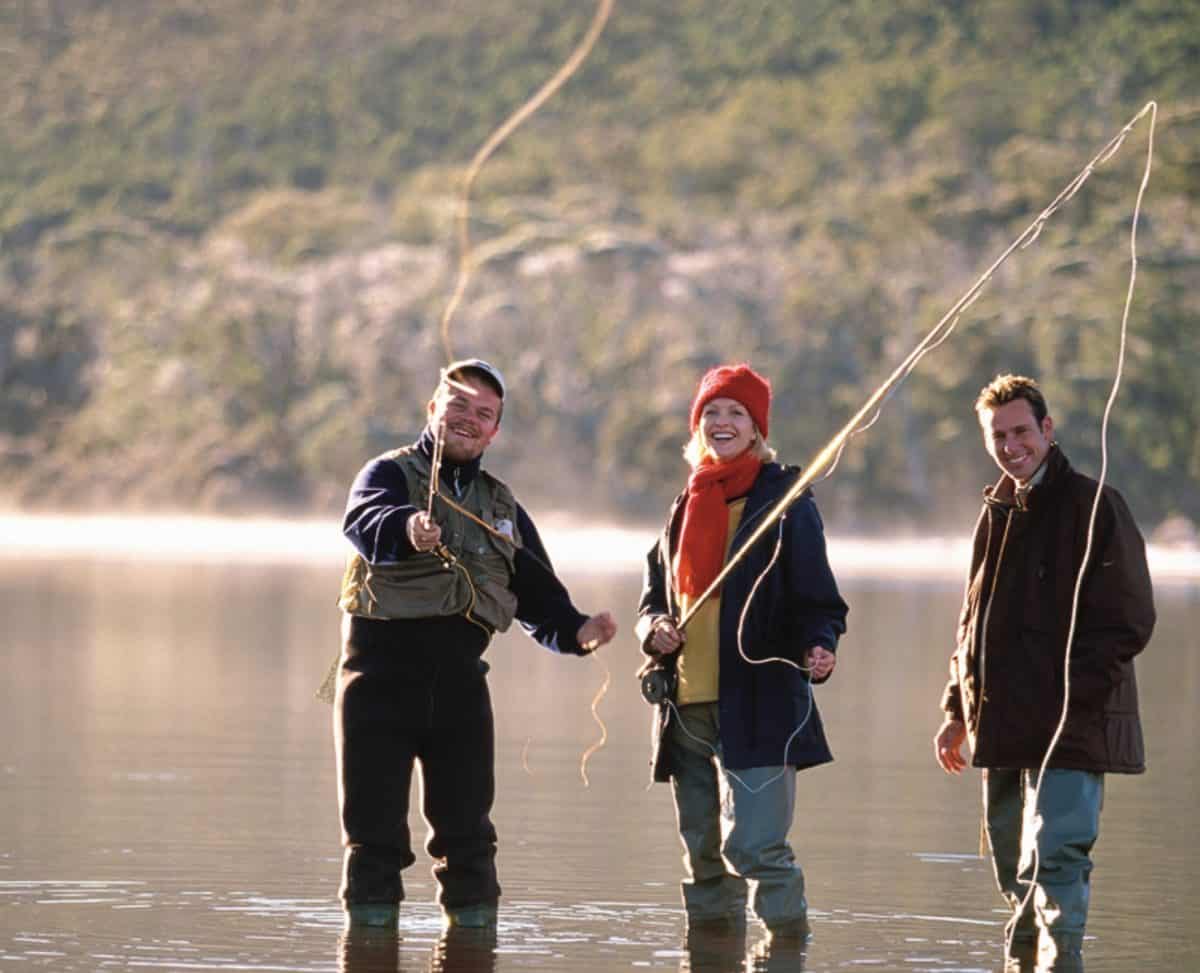 Cradle Mountain is beautiful any time of the year, but the winter months from June to August hold a special kind of magic, transforming Tasmania's alpine region into a breathtaking winter wonderland that's 'postcard perfect'.
At Cradle Mountain Lodge, you'll find all the seasonal hallmarks you'd expect from a traditional winter escape, with local touches and twists to deliver a truly memorable getaway to one of Australia's most iconic locations. Outdoors or indoors, it's one of our favourite times of the year at Cradle Mountain Lodge. We're sure it will be one of yours too, once you experience our winter wonderland …
Your luxury cabin in the wilderness
A romantic winter getaway starts and ends with the accommodation, and Cradle Mountain Lodge won't disappoint. Private and peaceful, with views to the surrounding forests and lake, our heated cabins built with comfort in mind offer the chance to be immersed in the beauty of nature from the warm ambience of your wilderness retreat.  Spa cabins and suites are also available – there's nothing more indulgent than a hot spa to kickstart your evening after a day's alpine exploration.
The great outdoors – adventure awaits!
We always say the best way to experience the beauty of Cradle Mountain is on foot, and during winter our World-Heritage Listed area makes for some exhilarating hikes through the crisp Tasmanian wilderness. Take to the trails to see a different side of Cradle Mountain dusted with snow. You'll find numerous graded hiking trails right on your doorstep, so rug up, head outdoors, and enjoy the sights and sounds of winter.
At 1545m above sea level, snowfall is regular at Cradle Mountain, and a real drawcard for guests keen to experience a true winter getaway. Build a snowman, have a snowball fight, catch a snowflake on your tongue … or simply wander the woodland trails and marvel at the transformative effect of snow on our native trees.  
The great indoors – relaxation awaits!
The Lodge is your cozy communal hub for unwinding – relax by the fire with a book and a hot chocolate, enjoy a local cheese and wine tasting, or indulge your mind, body and soul at The Waldheim Alpine Spa.
The Waldheim Alpine Spa menu offers a wide range of signature treatments from massage to facials, scrubs and wraps, with a dedicated therapeutic area housing a steam room, sauna, large hot-tub and plunge pool, as well as a relaxation lounge for the ultimate in wintertime pampering.
The best of Tasmania on a plate… and in a glass!
Winter gives our chefs the chance to really showcase their skills when it comes to hearty comfort food that reflects the best of local, seasonal produce. Freshness and quality is the order of the day, so you can expect delicious meals that can only be described as a sensory experience.
Start your day with a Mountain Buffet Breakfast to keep your body well-fueled for the day's adventures. Evening brings a menu of gourmet dishes using ingredients sourced from local suppliers. At the Highland fine dining restaurant you can expect dishes such as Fresh Tasmanian Seafood Chowder,  Tasmanian Oak-Smoked Salmon, Cape Grim Beef Fillet, Wattleseed Crusted Wallaby Porterhouse, and Pumpkin Risotto. For more casual fare, relax at the Tavern Bar & Bistro with classic favourites such as burgers, chicken schnitzel, caesar salad, salt and pepper calamari, pasta and daily specials.
Our knowledgeable waitstaff are passionate about local wines, and can recommend the perfect beverage to accompany your meal.  Our Tassie wines, whiskeys, and sprits are rapidly gaining global recognition, and you'll find award-winning distilleries and wineries all contributing to Cradle Mountain Lodge's extensive beverage list. When the mercury drops, there's nothing like a warming tipple in front of the Lodge's roaring open fire!
Don't miss Cradle Mountain this snow season. If you're planning the perfect Tasmanian winter escape, put Cradle Mountain Lodge on your itinerary and experience our winter wonderland for yourself.

To see our Accommodation options click here